11 11 11
---
About the recording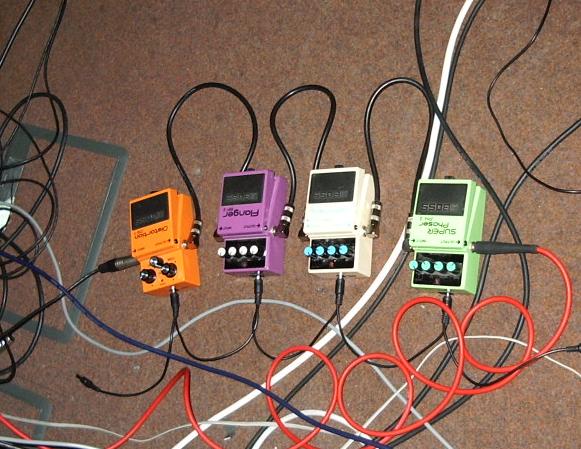 This improvised performance was recorded in one non-stop 'in-the-moment' collaboration. The recording showcases the unique talents of each collaborator, bouncing ideas off of each other in a musically exciting way.
The sound of this "re-grunged and de-mastered" release was produced by re-recording the original master recordings with thoughtfully designed degredation. The result is a sound that is as much alive with the sound of the machinery used to capture the performance as it is with the sounds of the human players.
A lot is going on here: The collaboration featured additional personell for live FX mixing (manipulating the sounds of the instruments during recording using aux sends connected to chains of rack effects units and guitar pedals in feedback loops).
In addition to live improvisation, each collaborator submitted 30 seconds of sound (E.G. field recordings, spoken word, synthesised textures, etc) to be used as raw material for percussive machine-generated sounds. A software process - designed by me (zenpho) in PureData - sliced and processed the raw material into bursts of rhythmic activity.
---
Why 11 11 11?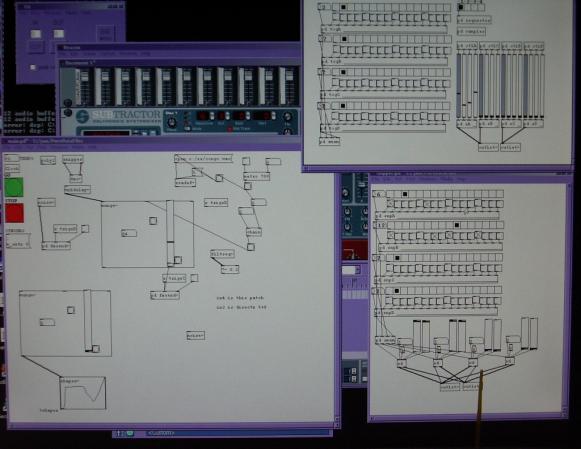 Each collaborator on the recording was invited to produce and release their own versions of the raw material, assigning their own title to the finished work. Anyone involved could decide how their version of the recording would sound by blending individual instruments together in a different way, they would also design their own artwork, and decide when (or if) to divide the recording into 'tracks'.

The first of these unique productions was released by Beni Williams, titling his release '11:11' in reference to the curious phenomena of glancing at a clock when the time is exactly eleven minutes past the eleventh hour.

This along with two particular writings surrounding the mystery of this phenomenon (see mcs.ca, and 1111spiritguardians.com) inspired me to release my own unique production on the eleventh day of the eleventh month of the eleventh year of the twenty first century.
---
Personnel:
Electronics: Adam Armfield
Semi-acoustic guitar: David Bartley
V-drums: Joe Chilcott
Electric guitar: Philip Gibbs
Live FX mixing, synthsounds: Phill Phelps (Zenpho)
Keyboards & bass guitar: Beni Williams
Additional sounds: Fred Barber, James Baker, Oliver Gould, Nick Potter
Production info:
Recorded, mixed, and de-mastered by: Phill Phelps (Zenpho)
Session photography/Artwork: Philllllll
---